Monday, May 23, 2011
My favorite is none other than the famous OXY. A lot of people say that OXY is a little bit too harsh on the skin, as you will notice that the skin around your pimple will dry and flake off if you apply it to regularly. The main feature of OXY is to dry out your pimple (thanks to the Benzoyl Peroxide) , so it's understandable. Once you see that the pimple is no longer "ripe", you should stop applying as the deed is already done, haha.

My personal skincare routine is to use the normal acne-pimple medication at night :


10 refers to 10% benzoyl peroxide, the not-so-secret ingredient of Oxy. This is the maximum strength one already. =)
When I go to work, and I am having a bad skin week, I will apply the Oxy COVER after putting on moisturiser, and before putting on foundation. This helps you to continue "drying" out your pimple. The "regular strength" OXY is called Oxy 5 (for 5%), but I always use either Oxy 10 or Oxy Cover 10. My boyfriend tells me I don't need 10 as it is for severe acne cases, but what can I say --- I'm an impatient girl and I want to get rid of the pimples, stat!
Tilt your head around, hahaha.
In case you don't know, the reason why it's called "COVER" is because the traditional white pimple-cream medication comes in flesh-tone color as well! Honestly, it looks like concealer, but PLEASE DON'T TREAT IT AS A CONCEALER! It will really dry out your skin, and you'll end up with flaky bits. How come I seem so knowledgable on this matter? Cos I did it before... *facepalm*
When I first started using Oxy Cover, I felt so weird using it because it's really like a cream foundation! I felt weird to use it at night because I felt like I was wearing make-up to bed. Hence, the reason why I need to buy two tubes of Oxy instead of one like a normal person would... ;)
I've tried other brands before --- mainly :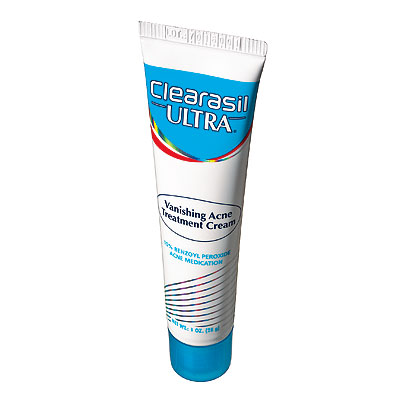 and
Clearasil Ultra
is not bad... I guess, but somehow I do not find it as effective as Oxy. It claims that it "visibly reduces pimple size and redness in just 4 hours", but that is just a lie. -___- There was one time I had a really bad pimple, so I kept putting it every 4 hours (was in the office)... RELIGIOUSLY... and it didn't help much. Recently I used it again on a pimple , just to see whether it would work. It did reduce the size of the pimple, but after a night's sleep... Price wise, I think this is more expensive than Oxy too. It also has a tingly sensation after putting it on... to make it seem as if it gets right to work freezing the pimples off your face. Hahaha. =)
As for
Garnier's Pure : SOS Blemish clear pen
, it is just crap! It's kinda cheap (but it's a really small tube... only 10ml. This one claims to give effective results in 5 hours! You know what happened? I felt that the more I put this cream on my pimple, the more it GREW. And if you think it's a GOOD thing (for the pimple to grow ripe and then burst), it kept growing, but at no point looked like it was going to burst. I was so furious! I really dare not use this "blemish pen" again...